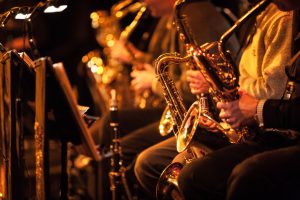 The Revolutionary Swing Orchestra has gained a reputation throughout Chicagoland and the Midwest for producing a diverse, enjoyable blend of dance music. Our playlists include big band era hits as well as the the best pop songs.
We will size the band for the event and can entertain with any size band from a combo up to an 18 piece orchestra. We are also able to accommodate any special requests for the event. The Revolutionary Swing Orchestra's musicians are experienced professionals who will make any event a stylish success.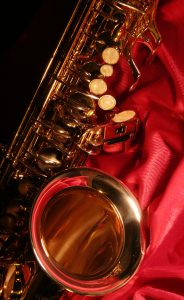 Whatever size of event you will have, The Revolutionary Swing Orchestra will give your event the excitement of live
music, a very large repertory oof songs from the past and present, strong dance rhythms, a large dose of just plain good fun, and many types of music, ranging from the top 40 polkas, from swing to disco, from rock to old standards, from country and blues to various ethnic songs and Latin rhythms.
The orchestra will also come with a talented singer(s) based upon your event to make sure that every song is performed to your highest standards. The revolutionary Swing Orchestra and all the members are dedicated to providing music at a high standard.
Contact Us today, to schedule the event you will never forget!