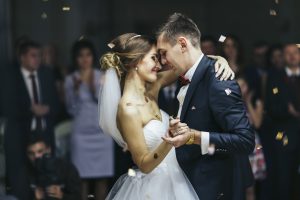 Every event is special and unique! This is why we will work to customize each package specifically for you. You deserve to have your event catered specifically to your wants and needs.
We have performed thousands of events including weddings, receptions, corporate parties, public parties  and many other other events.
We will work with you to cover your complete event timeline including any special events, announcements and musical requests. If it is a wedding we will assist you in picking the perfect music for your ceremony, cocktail hour, reception, dinner, special dances and then dancing the night away with the option of both DJ and live music.
We will act as the master of ceremonies or MC to facilitate the events festivities and make all necessary announcements.
We have a vast musical library including over 1,500 songs including modern top hits and classic songs from many genres of music.
We also have a complete DJ library of all pop music and top hits from the 1900's through the 2000's and today's modern hits. With our DJ service we are able to combine live music as well as any other song that your guests may want to hear.